Slope screens
Inclined screens offer reliable and versatile screening in aggregates production plants, quarries, gravel pits and mining operations. Their circular motion and variable slope help you achieve a high production capacity and improve profitability.
To producer's site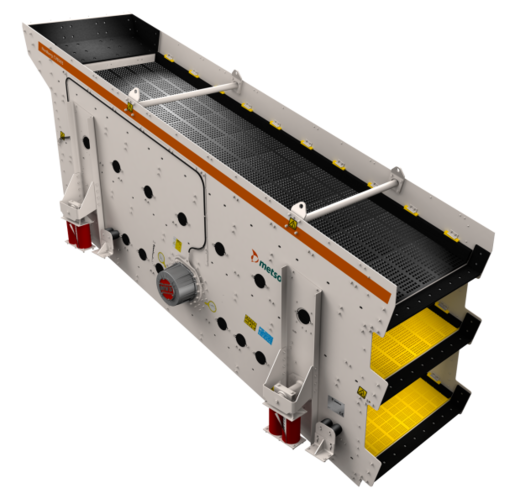 Description
Metso's range of inclined screens consists of three product families – CVB Series™ screens, Compact CVB Series™ screens, and RF Series™ screens. The product families have their own features, specifications, and optimal applications, but all are known for reliability, configurability, high-production, and ability to reduce capital costs. Inclined screens can be configured to fit your application. They can operate as a standalone unit or as part of a multi-stage operation. Inclined screens often require a lower capital investment than horizontal screens as they do not require as much power and are usually implemented with fewer shafts.
Technical details
Detailed technical specification can be found on the manufacturer's website if you follow the link on this page.
Do you have more questions?