Horizontal slurry pumps
Metso offers a comprehensive line of horizontal slurry pumps to serve a wide range of slurry transport applications. The total solution of pumps, parts and services to tackle even the most abrasive applications and help you to reduce operating costs.
To producer's site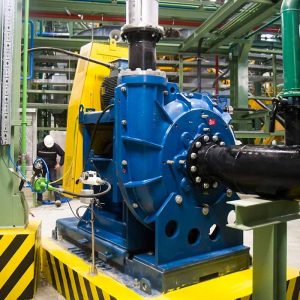 Description
Metso MD Series horizontal mill discharge pumps are designed for efficient operation and long wear life in grinding mill circuits where high abrasive slurries are often encountered. These pumps are equipped with rugged wet-end parts that feature heavy metal or rubber sections at points of extreme wear to increase performance and reduce maintenance cost. X Series horizontal slurry pumps with hard metal and rubber liners are extra heavy-duty and designed especially the most demanding pumping applications in mind. Orion Series horizontal slurry pumps consists of two ranges, the H-range is designed for the most arduous industrial slurry pumping applications, and the M-range is made for abrasive duties and medium heads in general plant transfer applications. VASA HD Series horizontal slurry pumps are an excellent choise for applications where the smallest Metso MD Series or X Series pumps are too large. Furthermore, VASA HD pumps are well suited for when a higher maximum pump operating pressure is needed.
Technical details
Detailed technical specification can be found on the manufacturer's website if you follow the link on this page.
Do you have more questions?