Mills (VERTIMILL, ball mills, rod mills, AG & SAG mills)
Every mining operation has a unique grinding process. Metso has experience with over 8,000 grinding mill installations globally, including manufacturing and delivering the largest SAG/AG mills in the world.
To producer's site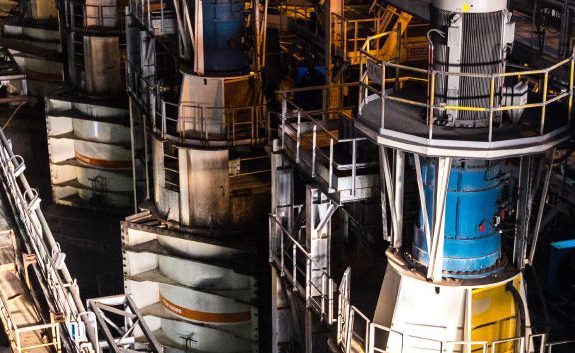 Description
With over a century of experience, Metso designs and manufactures the most comprehensive line of grinding mills and entire grinding systems for mining companies around the world. The comprehensive offering provides reliable and energy efficient technology and solutions across wet, dry, horizontal, and vertical grinding operations. With customer needs and operational risk at the core of design, the grinding mills, engineered mill liners, and robust trommels ensure the highest availability. The equipment design takes into account the needs of customers and operational risks of production. The extensive product support and optimization services help in maximizing the efficiency of your grinding mill, grinding circuit or entire grinding process. The Vertimill is a unique product offered exclusively by Metso, which has a long history in the mining industry. Mechanically, the Vertimill is a very simple machine with a mixing auger suspended in the chopping chamber, supported by spherical roller bearings and driven by a fixed speed electric motor via a planetary gearbox.
Technical details
Detailed technical specification can be found on the manufacturer's website if you follow the link on this page.
Do you have more questions?